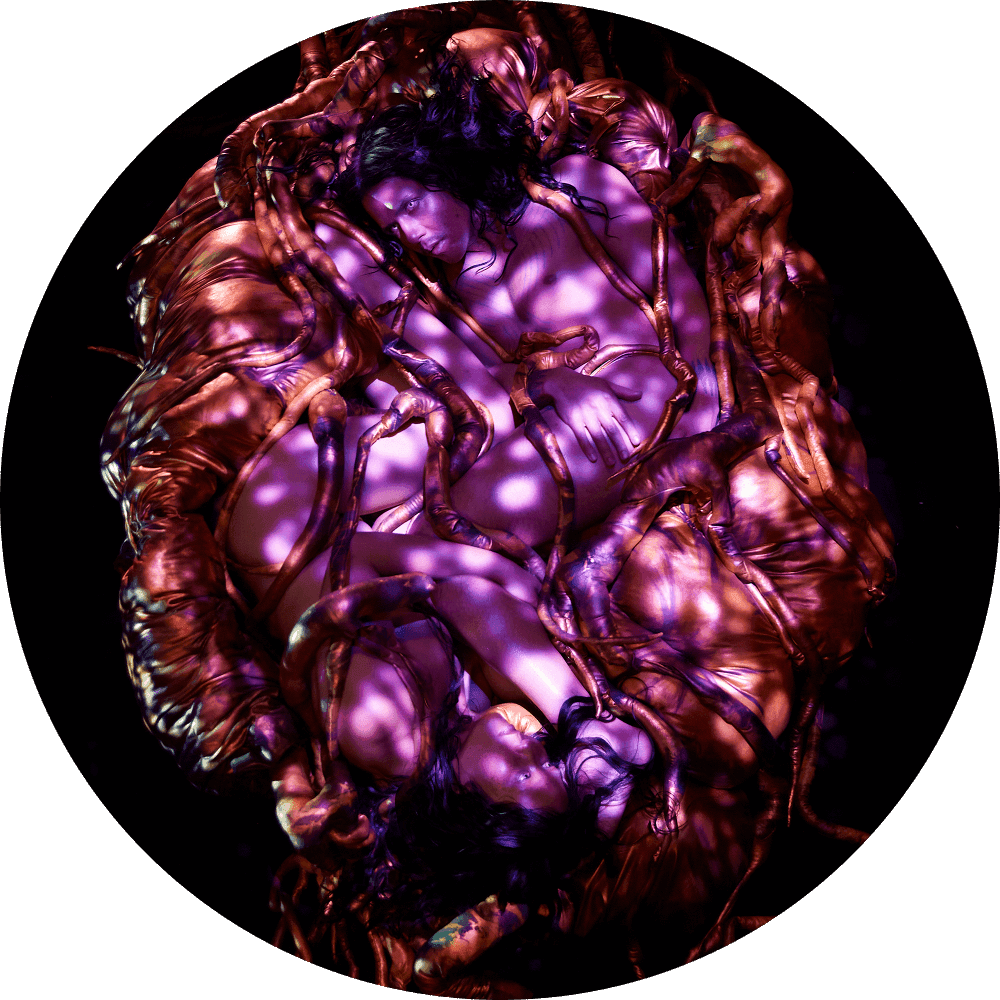 In Philippine folk tales, the balete tree (Ficus indica) is considered the dwelling place for supernatural beings. In this live work, the balete becomes a portal to the Skyworld – 'a Queer Filipinx Future Folkloric space of storytelling'—where installation, visual arts, theatre and dance combine. Elaborately costumed performers transform into 'creatures': hybrids between animal, plant, human and machine, animated by their own gestural languages and a live soundscape.
Tactile tour
A tactile tour will take place before the Saturday matinee performance, allowing people who may experience the world differently (such as those who have sensory sensitivity) to fully immerse themselves in the sets, costumes and props before the performance starts.
The tactile tour is free of charge, but registration is essential.

DJ and drinkies
For the Saturday evening performance, there'll be pre- and post-show DJ, drinks and dancing (9–10pm before, 11pm–12am after). Entry is free, but make sure you get a ticket to the show.

Warnings
This show contains nudity, bright and moving lights, and loud sounds. Arrive early; latecomers will not be admitted. Strictly for ages 12+.
Credits
Directed, performed and co-conceived: Justin Talplacido Shoulder
Production design: Matthew Stegh and Justin Talplacido Shoulder
Sound design and live score: Corin Ileto
Performer and co-generator: Eugene Choi
Figment persona costume designer: Anthony Aitch and Justin Talplacido Shoulder
Mentor and collaborator: Victoria Hunt
Lighting / vision design: Fausto Brusmolino
Costume design Technicians: Brenda Lam, Luna Aquatica
Produced by Jason Cross at Insite Arts
Made in collaboration with Matthew Stegh, Corin Ileto, Fausto Brusamolino, Victoria Hunt, Eugene Choi, Anthony Aitch, Brenda Lam and Luna Aquatica
Special thanks
Marrugekku, Carriageworks & Talking Bodies
Supported by
RISE, Australia Council for the Arts, Major Festivals Initiative/CAIAF, Create New South Wales
This project has been assisted by the Australian Government's Major Festivals Initiative, managed by the Australia Council, its arts funding and advisory body, in association with the Confederation of Australian International Arts Festivals Inc., commissioned by RISING, Sydney Festival and MONA FOMA.
Related